To see the tutorial for iPhone (iOS) click here.
Step 1. Click the link that was texted to you
You will receive a link to access the app via text message. Click on that link to open Chrome.
Step 2. Click the menu icon (3 dots in upper right-hand corner)

Step 3. Click "Add to Home Screen"

Step 4. Click "Add" on the first pop-up and click "Add" again on the second pop-up.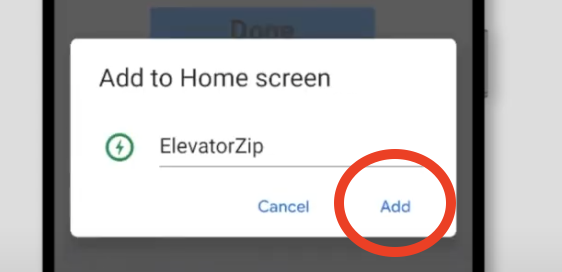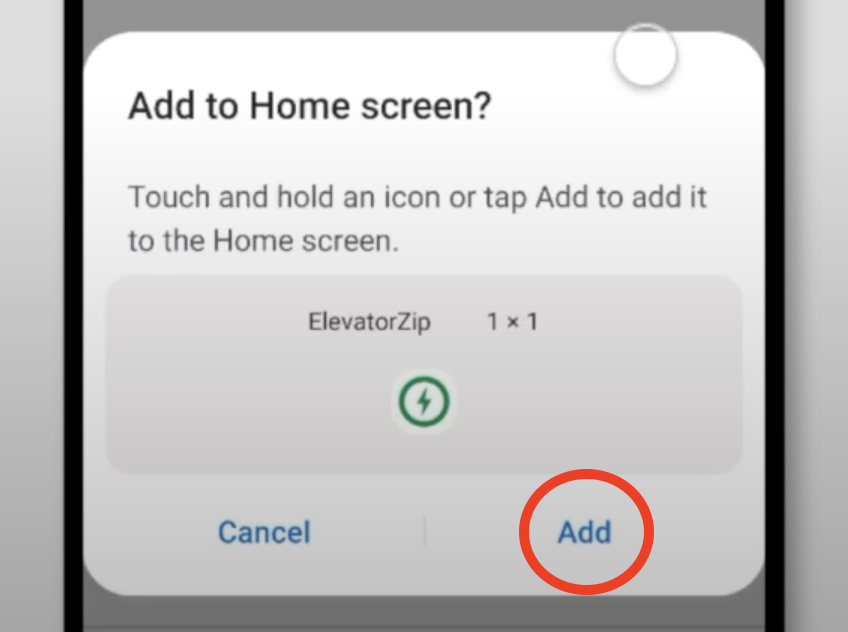 That's it. ElevatorZip will appear on your phone's home screen.