Before wrapping up 2020, ElevatorZip launched a new feature to improve transparency.
Access More Detail on Leads
When you create repair leads through ElevatorZip, wouldn't it be nice to have more visibility on status, your commission, and more? Well, now you have access to more detail on each lead.
Navigate to your lead list. Now you can tap on any lead, which will open more details.
Access Notes From the Office
You're at a building and the engineer asked why a proposal wasn't sent yet. Through ElevatorZip, this information is immediately available right on your phone.
Office users now have access to notes, which provide more information on the status of leads.

When the office updates the notes, all info is available right on your phone.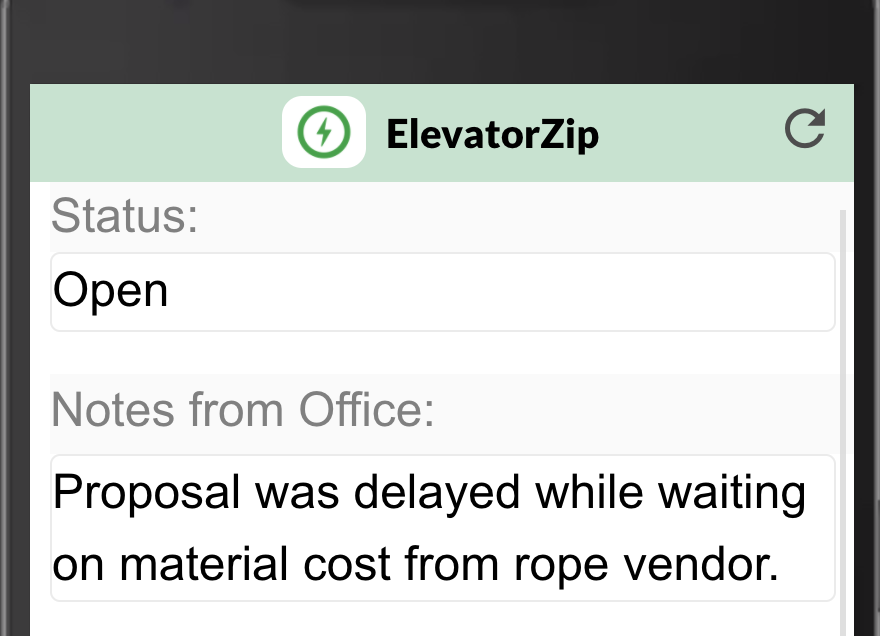 Additional "Status"
If a customer just signed a Modernization proposal, some leads won't make sense to propose. In this case (and others), the status of "Not Qualified" was added .
Subscribe below to to get these updates right to your email.