elevator Estimates and proposals right from your phone. in seconds.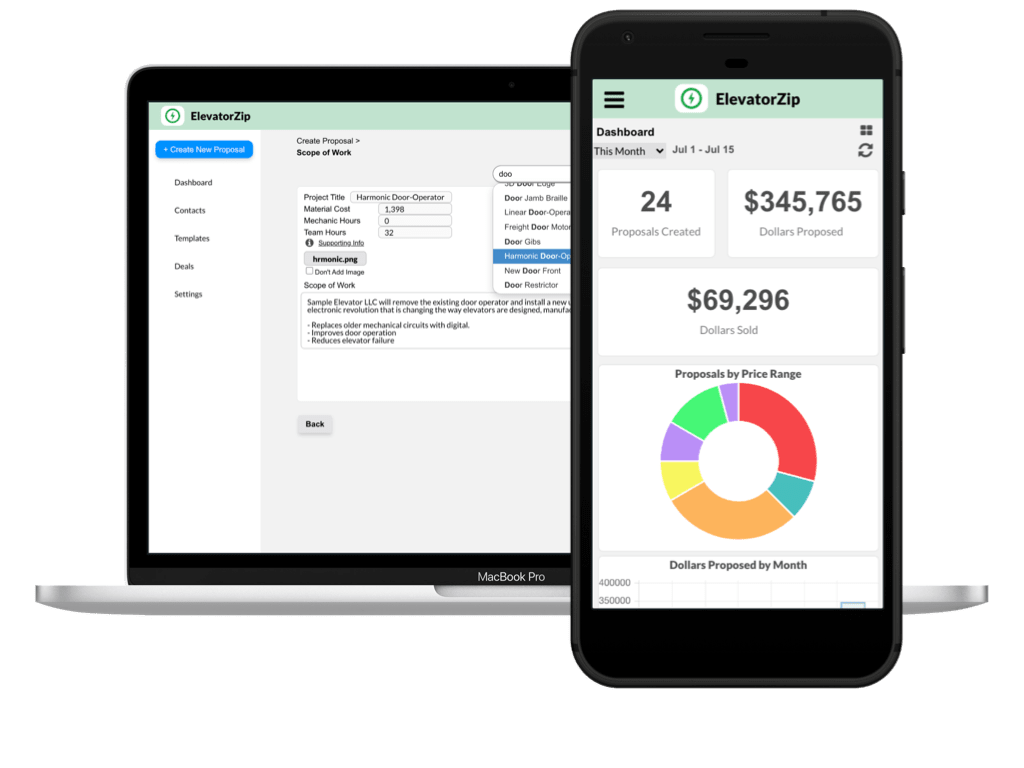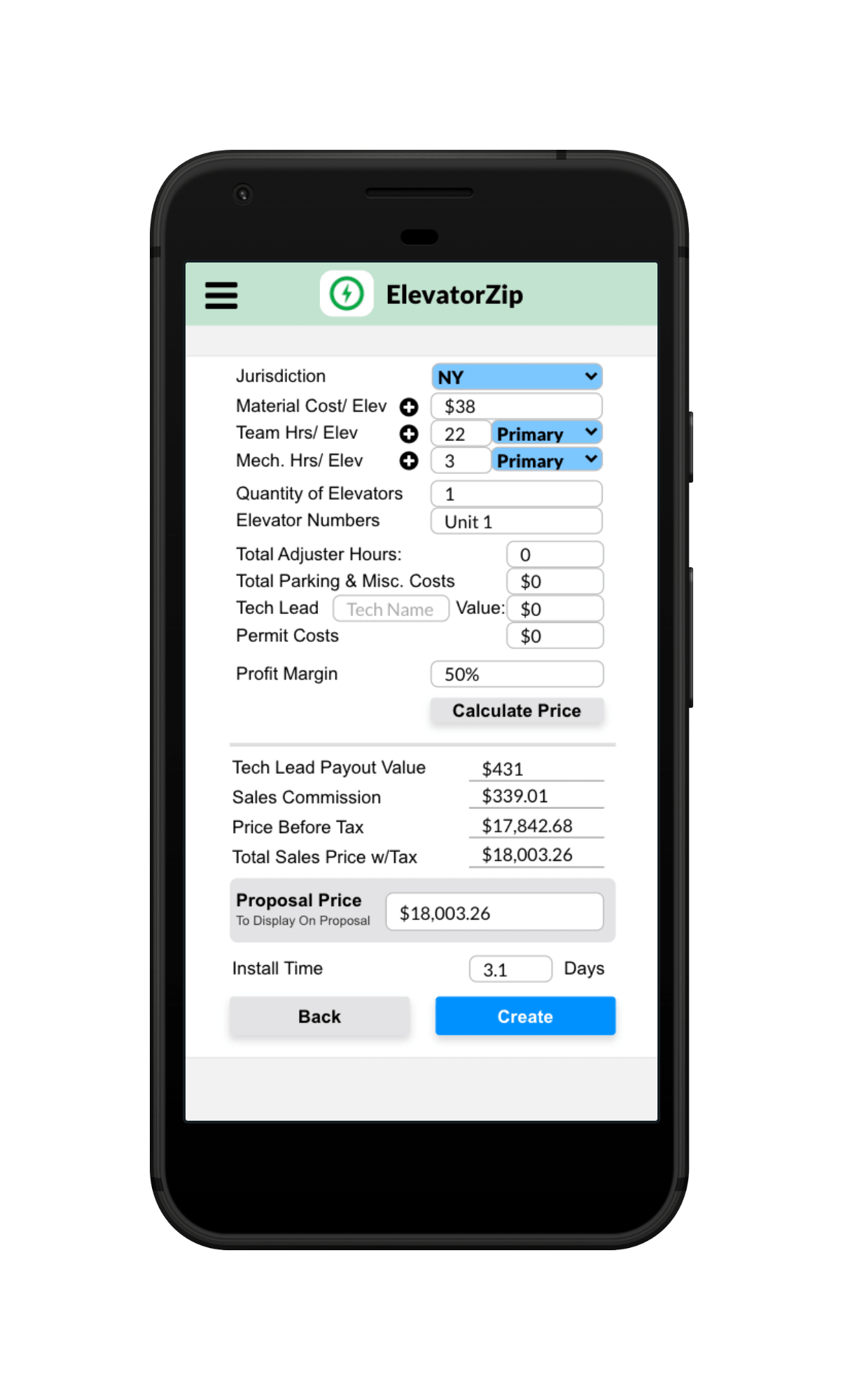 Estimates From Any Device
Elevator Estimation Software
Easily enter labor and material cost, adjust margin, and calculate price. Estimate complex projects in just a few seconds. Complete the estimate during the survey, so you can focus on sales.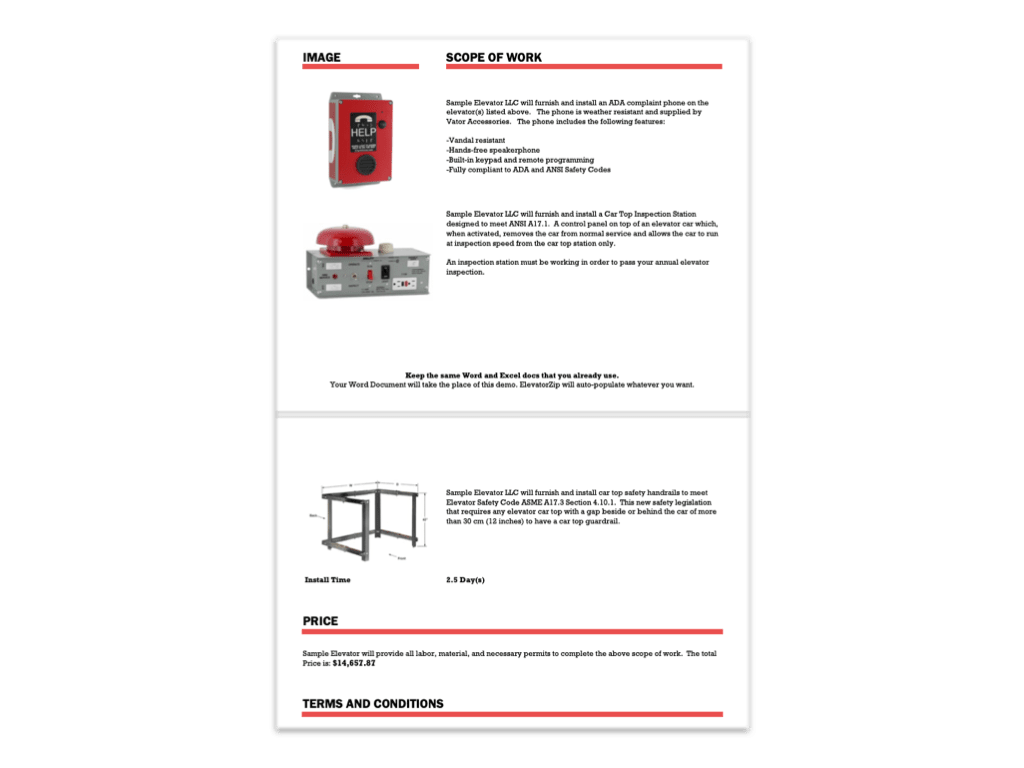 Beautiful Proposals from your phone
Elevator Proposal Software
Build high converting and accurate proposals from your cell phone. With the click of a button. Instantly send it to your customer, and close the sale while still on site. Add photos right from your phone to increase conversion rates.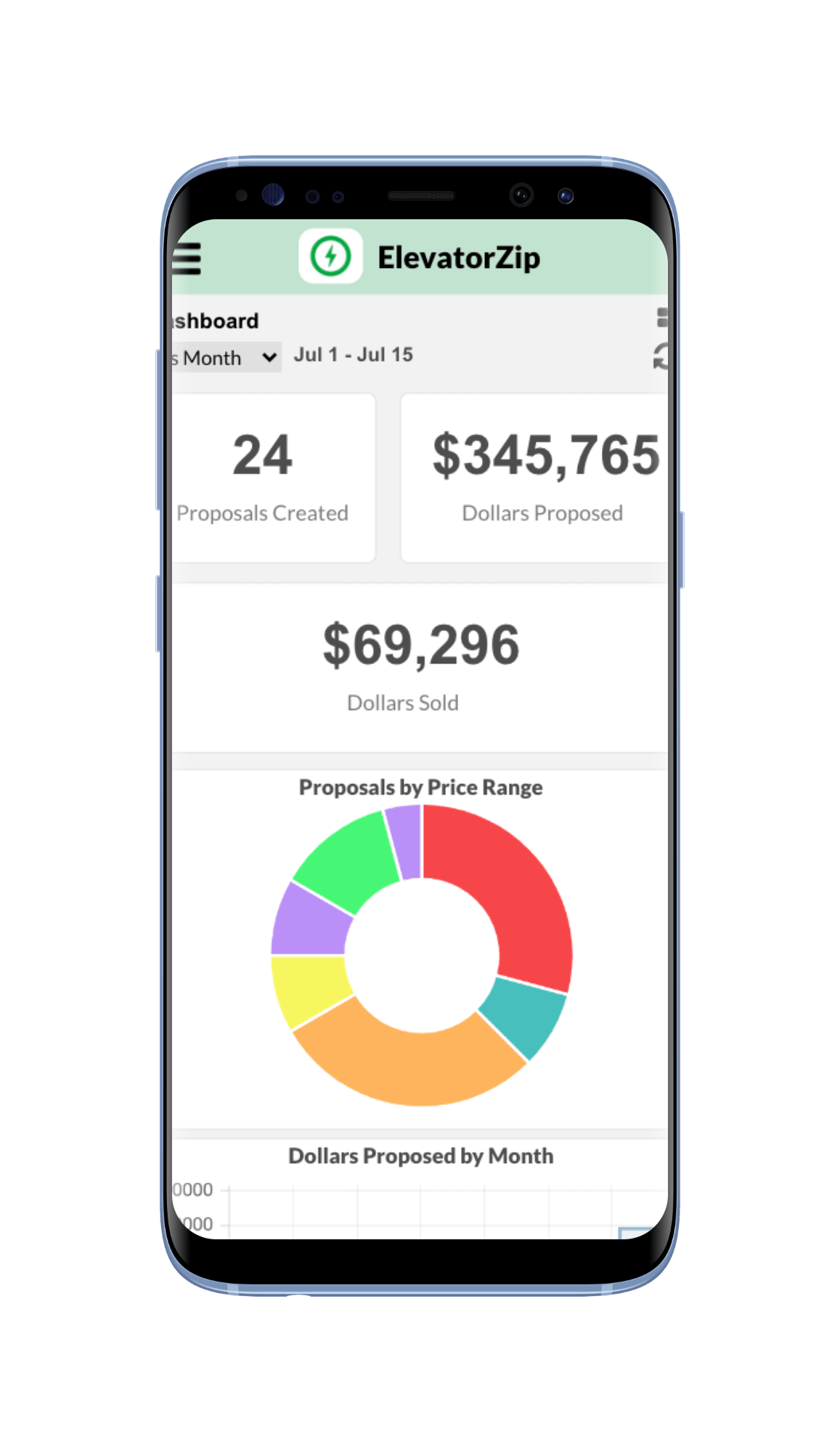 track sales activity from your phone
Mark projects as sold, record meetings, and follow-up with recent proposals. Track all of your sales activity right from your cell phone. Focus on closing deals.