Elevator companies use CRM to manage sales pipelines and business contacts. But CRMs built for the masses can't handle industry-specific activities, like elevator repair estimates.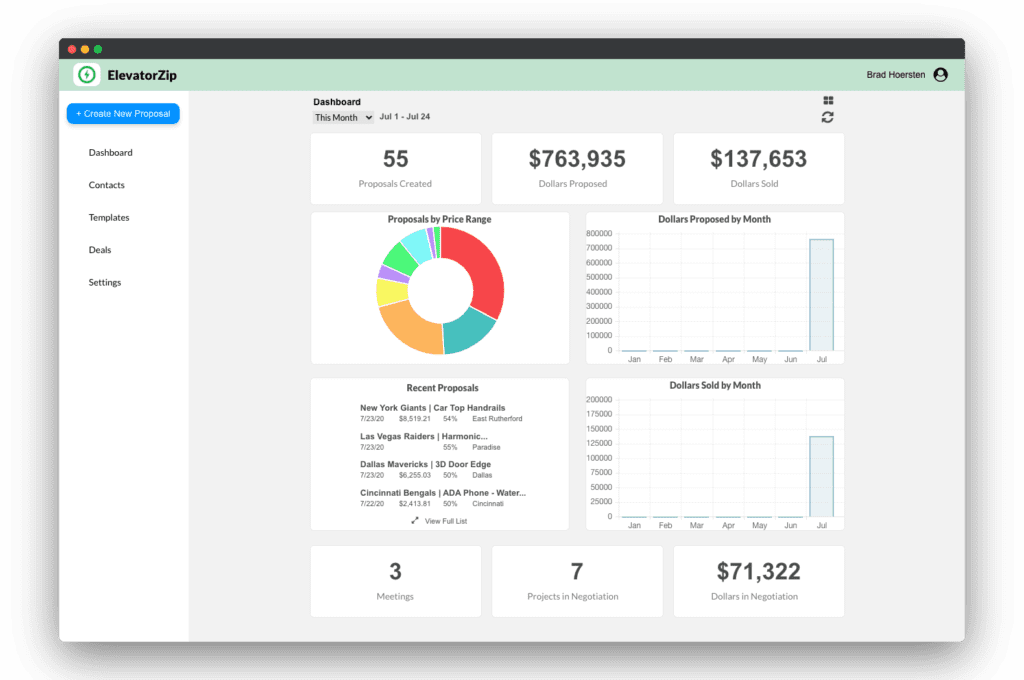 ElevatorZip – CRM for Elevator Companies
ElevatorZip has CRM built in. ElevatorZip is a simple, independent, and powerful tool designed to help elevator companies do one thing: increase sales.
With ElevatorZip, elevator companies can build estimates and proposals in seconds, right from a cell phone (or any device). All sales activity is tracked within the CRM. Sales activity like proposals, meetings, and status (sold, lost, open, etc.) are easily available right form your phone – so you can stay on top of open items and close more deals.
If your business is already setup with another CRM, you don't have to switch.
CRM Integration
ElevatorZip integrates directly with most CRMs, so you can build instant estimates and proposals that are automatically tracked in whatever CRM you use. Now you can focus on growing your sales team to all mechanics, sending more proposals, and increasing sales – without the headache of manually logging activity in your CRM.
Below is an example of a repair estimate, and proposal, built and sent right from a cell phone with ElevatorZip's sales software.  This video demonstrates the integration with ElevatorZip and Agile CRM.