Introducing ElevatorZip Group Chat, which makes communication between the office and field easy, resulting in effortless collaboration and enhanced sales efficiency.
With ElevatorZip Group Chat, every Lead now has a built-in group chat, allowing both the office and field users to start a chat by clicking "Chat" at the top of a Lead.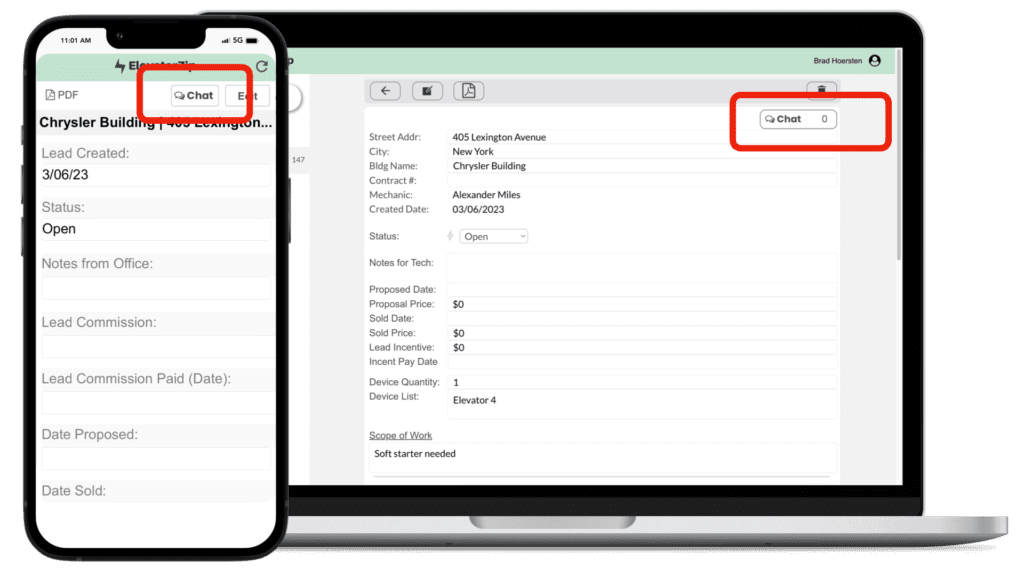 When the first message is sent, the Lead is automatically flagged as "Unresolved". Both Field and Office users can mark Leads as "Resolved" or "Unresolved" with a record appearing in the chat.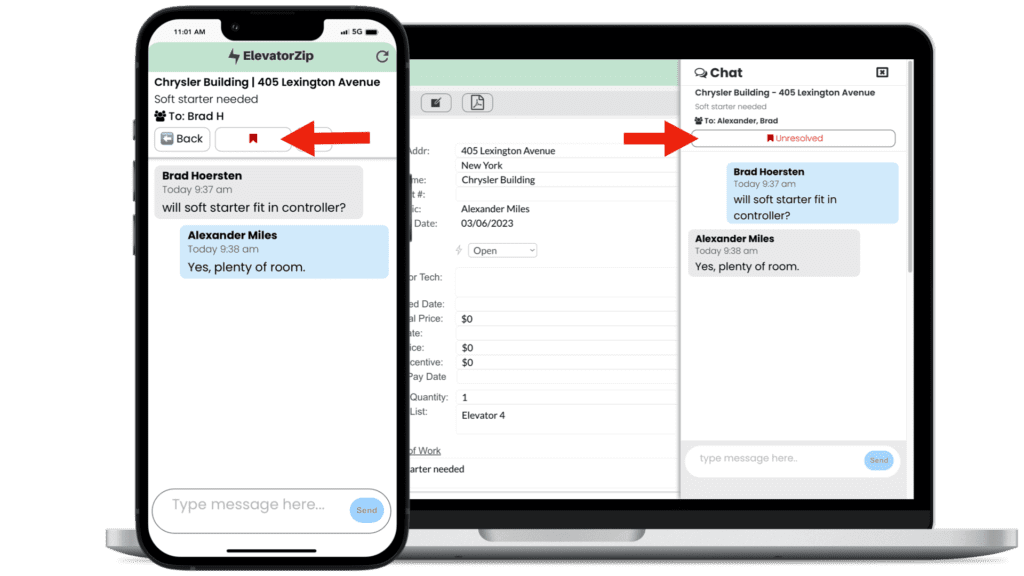 The Office can easily filter by "Unresolved" in both the Lead list and Chat Inbox, while the Field can filter by "Unresolved" in the Chat Inbox.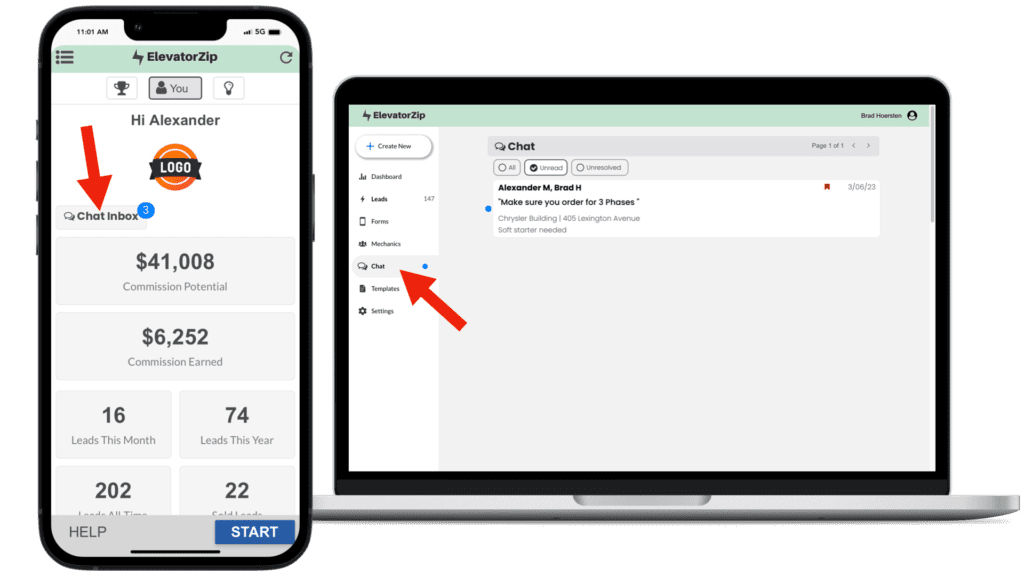 Moreover, the notifications system is designed to keep everyone in the loop, ensuring that the relevant users are alerted when new messages arrive.
For instance, the field user who created the Lead will always receive a notification of new messages, while office users who have sent messages in the chat will also get notified. When the chat is initiated from the field, all office users will receive a notification until an office user replies. After which, only the participating office users and the field user will receive notifications.