Now Mechanics can mark leads "Out of Service", so sales can prioritize shut down elevators.
In the office, Out of Service leads will be highlighted in red. You can also filter by Out of Service leads.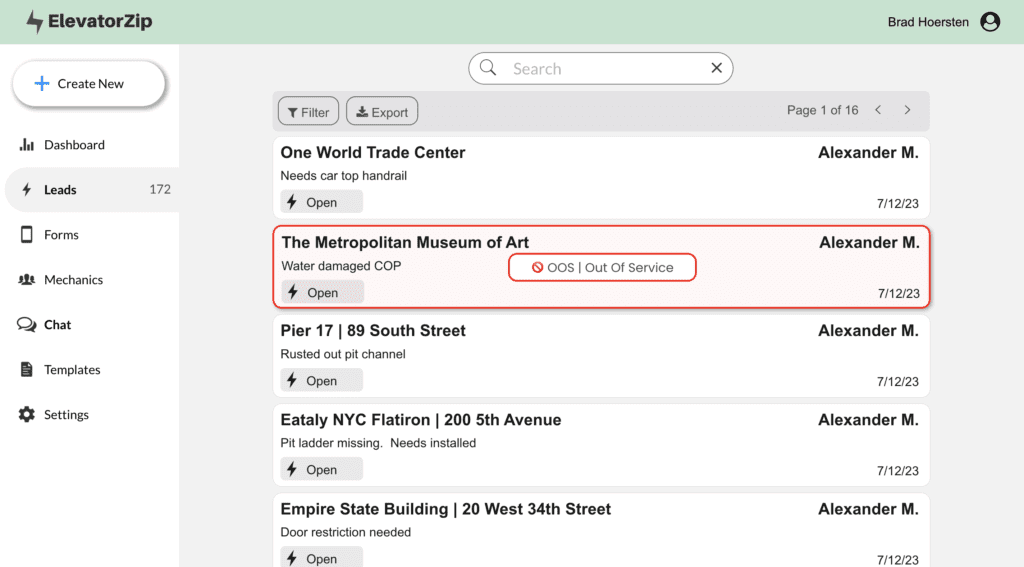 You can mark it back in service by clicking on the OOS button in the lead's details.